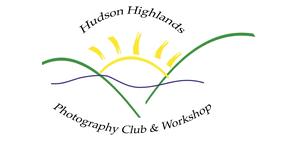 Hudson Highlands Photography Club & Workshop

Our Philosophy

Three guiding principles of this diverse club and workshop are:


1. Learning about photography through talks and workshops at monthly meetings.
2. Be sure to have fun! It's easy to 'work' the fun right out of something.
3. Provide moral and technical support to each other, and be enthusiastic when sharing one's skills among the group. Creative giving is what generates long term bonds among the members.
Over the years, those underlying currents have brought a lot of joy to everyone!

A little more about us…

The Hudson Highlands Photography Club & Workshop (HHPCW) members are diversified in their imagery, the equipment they use and in their pursuits. They are an eclectic mix of skilled amateurs, semi professionals and professional photographers.

Backgrounds of club members are varied- from teachers to engineers to business and finance professionals. Many have travelled the world over to capture and share those experiences through the lens. However, above all, many of

the people and landscapes are from our own backyard, the beautiful Hudson Valley.

The Hudson Highlands Photography Club & Workshop holds regular monthly meetings on the second Monday of each month at St. Paul's Episcopal Church, 101 Main Street, Chester, New York. Meetings begin at 7:30 PM (Doors open at 7:00).



For new members joining our club we offer an optional free mentorship service. If the new member is so inclined, we will try to pair up the new member with a more experienced member, hopefully using the same brand of equipment. We also offer this program to current members who feel a one to one active mentoring relationship is more conducive to their style of learning.